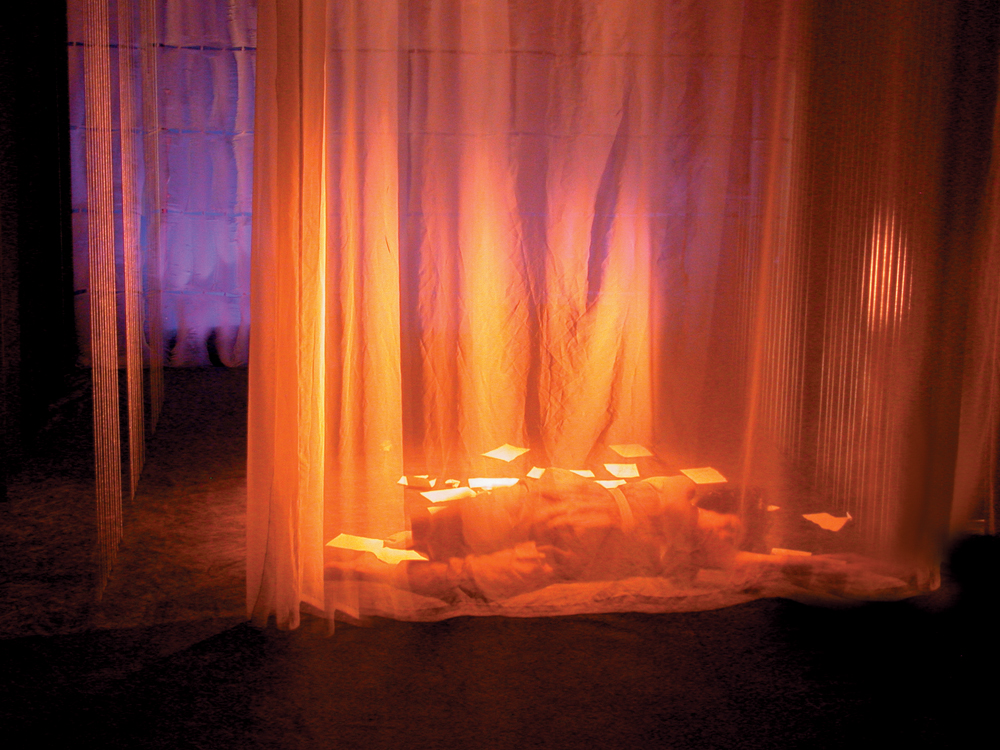 THE GIRL WITH NO DOOR ON HER MOUTH
Set design and lighting design for The Girl With No Door On Her Mouth was undertaken as a collaboration between Dereck Revington and Philip Beesley, with Jim Ruxton as electronics designer. The performance was a world premier of an electroacoustic opera conceived and performed by Fidez Krucker.
Libretto by poet Anne Carson with music by Wende Bartley.